I've passed so many years coding with Textmate on Osx. I'm tired, no updates, no announcements, nothing, never ever. Few weeks ago I tried Textmate2… is it a joke? Are they kidding us? ok, goodbye Textmate… but, where to go?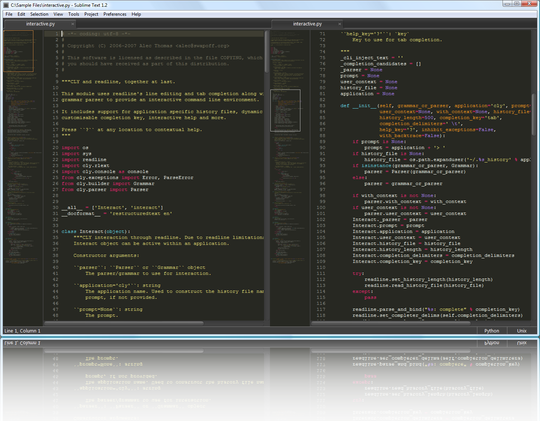 Vim could be the final solution but I'm always scared to go ahead with it (already tried in 2007). So many hours spent learning how to copy and paste lines, words ecc. It's great, I'm sure it is! Maybe I'm too old or maybe I'm just a front end designer… I need something easier!!!
So, today I've spent a couple of hours testing SublimeText at its new beta released and I've to say it: I like it sooooo much!
Here my "first look" notes:
What I liked in Sublime Text 2
What I disliked in Sublimetext 2
it's not Free Software or Open source
snippets doesn't seems to be so immediate then textmate
autocomplete is good but not quick
preferences' file is a text file, scintilla style… nice but "anche no" as we say in italian!
project are not "boxed"; you can edit files in the same window even if thay are not part of the project. this can be confusing
trial version alert appears too often… I'll buy it as soon you'll convince me with a good software, not trying to force me!
Well, give me a whole week to test this piece of software… "Se son rose, fioriranno"